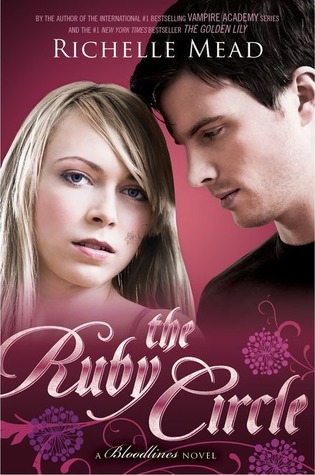 Alrighty! Ask and you shall receive!! Though admittedly I ADORE this series as a whole, this particular book was not my favorite as I explained in my review. However, that doesn't mean I can't hold the giveaway anyway and let one lucky winner decide for him or herself! You voted yaye and I'm making good on my promise!  One lucky winner of my blog will receive a copy of the novel! Just tell me which book in the Bloodlines series is your favorite, or if you haven't read it yet let me know what you're looking forward to.  I've included a poll to help keep track!
How to Enter (PLEASE READ CAREFULLY): My giveaways are only open to followers of Your Urban Fantasy who are 18 years of age or older. In order to enter YOU MUST COMMENT ON THIS ANNOUNCEMENT POST AND INDICATE YOU HAVE DONE SO ON THE RAFFLECOPTER WIDGET! If you're a new member, sign up on the right panel to follow my blog via email. (Make sure to check your email to confirm your subscription. You should receive a notification immediately, so check your spam folder if you don't see it right away). Current followers can just say so in their post. The next four opportunities are for bonus entries. Overall, there are up to 5 chances to enter:
Follow this blog via email and comment based on my specifications mentioned before (THIS IS REQUIRED)
Like my review on Amazon (bonus entry)
"Like" Your Urban Fantasy on Facebook (bonus entry)
Follow me on Twitter (bonus entry)
Tweet about the giveaway (bonus entry – you can do this daily for more entries)
The more entries the better your chance to win! Good luck! And don't forget to comment!  
The giveaway will run from 6/30/15 – 7/12/15. Good luck!
a Rafflecopter giveaway