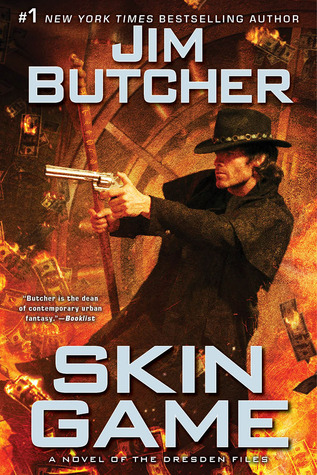 Sure! It's cosplay time and Comic Con is getting closer by the day. I'm stressing like a maniac right now! But I wasn't going to let that stop me from choosing a Skin Game winner!  I want to thank all of you who participated.  It looks like we got quite a few new members! It's the power of Dresden! Once again it seemed like hardcover and e-book were equally popular. For my last giveaway the e-book reigned supreme, but this time around there will be a hardcover coming someone's way!
I received a 328 entries this time around, which is awesome! A lot of that was from new faces and I hope to see more of you around!  Based on the announcement post for those of you who entered the Rafflecopter giveaway, I used the trusty random number generator and it chose:
Kyrsten M 
Your preferred format was the hardcover!  Please keep an eye out for my email.  Congrats! And thanks again to all of you for entering and supporting the blog. It means a lot! I won't keep you hanging too long for the next one either. As a matter of fact I have a giveaway to announce later this week for you Deborah Harkness and All Souls Trilogy fans! And I've got a couple of movie and book reviews coming up too.  Boy will I be busy.  But I always love hearing from you! So always feel free to drop me a line here or on Goodreads to see what I'm currently reading.